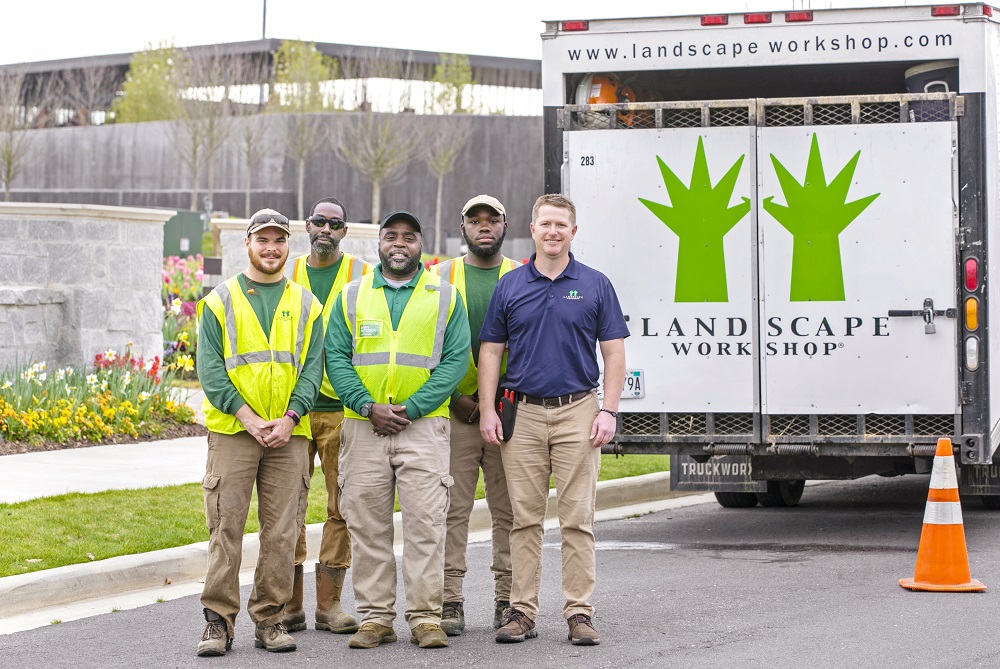 Landscape Workshop (LW) is a full-service grounds management company that provides professional service and expert landscape maintenance for outdoor commercial spaces. As one of the largest landscaping companies in the United States, LW's footprint spans the Southeast with over 600 employees throughout their nine branch locations.
Landscape Workshop's Challenge:
LW needed a better way to perform and manage their performance review process.  The previous process was managed by their Human Resources department and involved using spreadsheets to track the scheduling and creation of the reviews, as well as their status in the performance review process.  The process was time-consuming and relied heavily on emailing and printing paper applications. Additionally, information from the reviews that needed to be entered into their payroll system, such as pay raises, had to be done manually.
Project goals include:
Reduce the time spent filling out forms
Improve tracking of review status
Capture data and add basic reporting
Integrate with / inform their payroll software, ADP
LW researched "off the shelf" performance review software but found that they were often too expensive and failed to accommodate their unique needs.  They needed a solution that fit their budget and that could be in place by their next review period.
They chose to partner with Savvy Otter due to our:
Proven expertise in designing and implementing complex web applications
Adequate bandwidth to handle a project with a serious timeline
Experience integrating with Enterprise systems
Consultative style of service and demonstrated business acumen
Savvy Otter Solution: 
Savvy Otter created an integrated custom platform to automate and improve the Landscape Workshop performance review experience.  The application catered to the unique needs of four different internal user groups: Administrators, HR Managers, Supervisors and Employees.  Due to the sensitive nature of the content, it was important to maintain confidentiality between team members and a proper chain of custody.
With the new software in place, Landscape Workshop have significantly reduced the time needed to complete their performance reviews so they can get back to helping their customers and growing their business. The application's reporting features have provided valuable metrics and insights that are vital to LW's growth and support their comm
itment to continuous improvement. The security features of the software ensure confidential and sensitive information is protected.
The Outcome:
Savvy Otter delivered the software to Landscape Workshop on time and on budget.  All objectives were met and both management, as well as rank-and-file employees, are thrilled with the improved experience. Today, LW owns a one-of-a-kind software package designed just for them. Tomorrow, they own their competition!